Our Line of Burgundy
Truffle Delicacies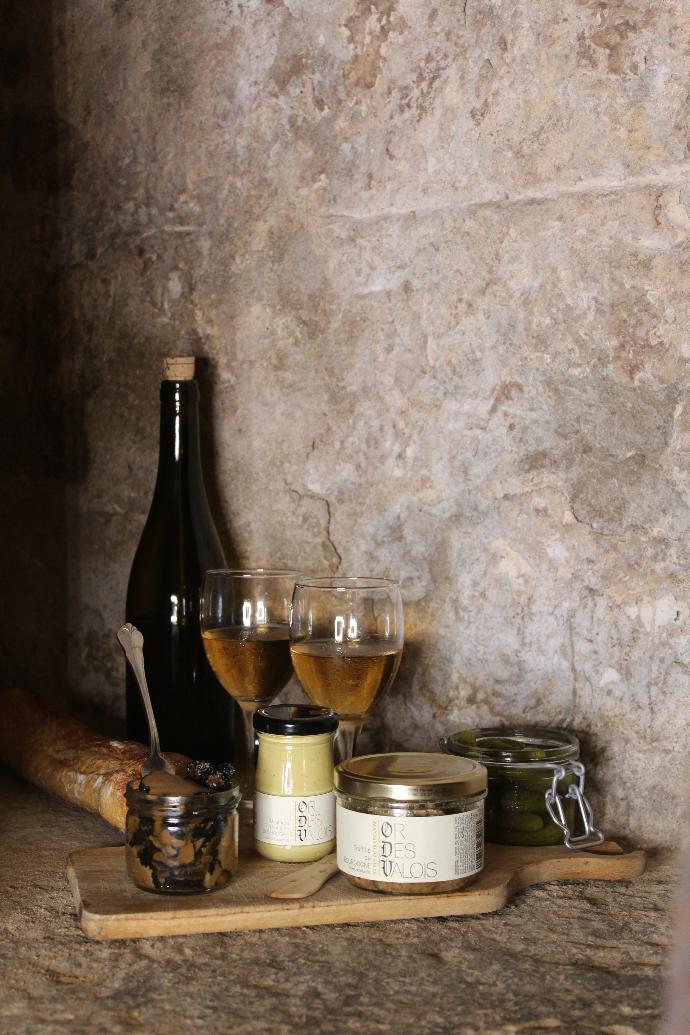 Since 2003, l'Or des Valois has dedicated their work to championing the truffle native to our region…
That's why the idea to showcase the burgundy truffle through a line of local delicacies came to be second nature to us …...

By choosing to collaborate with other ambassadors of the rich gastronomic and oenologic identity of our region, we were able to conceive and develop a collection of gourmet truffle products that bring to life the flavours of the burgundy truffle naturally.
Rillettes, jambon persillé with Burgundy truffles, terrines, l'Or des Valois offers you a wide selection of produits du terroir, each infused with real Burgundy Truffles.
For those who prefer fresh truffles but are unable to travel with them, our  recipe guide, for our truffles conserved in alcohol.
Curious to know more about this mode of conservation? Learn more it here .
The Boutique de la Truffe, located in the heart of Dijon, is also home to a wide variety of Italian products in addition to our assortment of local flavours.
Italy is a nation famed for their development in truffle derived products, and we have carefully selected a line that fits all budgets and tastes.