Will you tell me what good a truffle is if we don't eat it? The lord, in his grand wisdom, did not offer it to us on a plate. One must look for it, find it, accommodate it. The happiness it brings if the fruit of our efforts and our intelligence."




Jean Amadou

French writer, journalist and comedian
Thierry Bezeux
Founder and owner of l'Or des Valois, Thierry Bezeux invites you to share part in his passion for truffle, terroir, and delicious yet simple cooking.
His words to live by: leave it to nature to show you the best she has to offer. Thierry's delight is to share with you his tips and tricks to magnify the flavors of truffles in your dishes.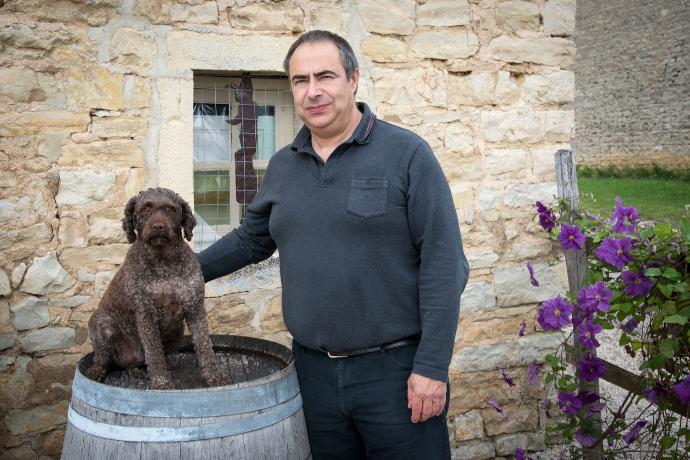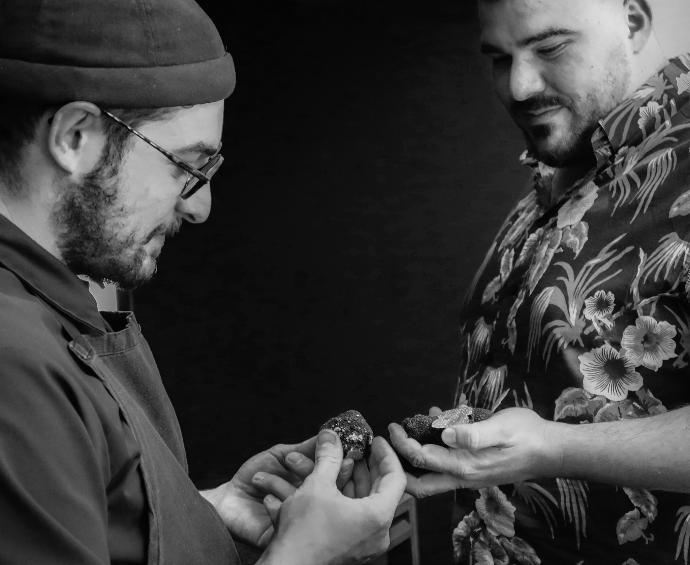 Yann Bezeux
Son of Thierry and seasoned truffle hunter, Yann knows every corner of the woods as he searches these diamonds of the Burgundy terroir. Yann is your man for any and all questions, and if you ask nicely, he might just let you in on his killer secret chocolate truffle profiterole recipe…

Without forgetting the most important team members, in our eyes; Elfe and Julio, our two Lagotto Romagnolo dogs who share the effort and the passion of their masters. Their mission: seek out the finest burgundy truffles from the lush green forests to be added to your plate !
Do you find yourself scrolling through our online boutique , curious to learn more about our range of delicacies derived from the Burgundy truffle? . Vous cherchez à épater vos amis ? Or maybe you are passing through Dijon and would like to pick up a little treat from our Dijon boutique to share with loved ones?
We are happy to be able to offer fresh truffles available throughout the year, in accordance with the seasons.
You can also discover out selection of Burgundy Truffle Specialties made 100% in the Côte-d'Or alongside local artisans.
Delicious saucissons, Dijon mustard, Ratatruffe (Ratatafia, a grape based aperitive infused with truffle alcohol) or even the specialty Truffillé (Parsley Ham, a Dijonnais specialty), are just a few of the mouth-watering truffle infused delights on offer.
Our selection is completed via our assortment of Italian truffle delicacies, a must-have for all foodies and amateur chefs.
If you're wondering where our inspiration behind the name "l'Or des Valois" comes from, Thierry will be thrilled to tell you the story…
Should you have any questions regarding our discovery experiences, boutique, online store or just curious to learn more about truffles in general, don't hesitate to contact us. We will be thrilled to answer you!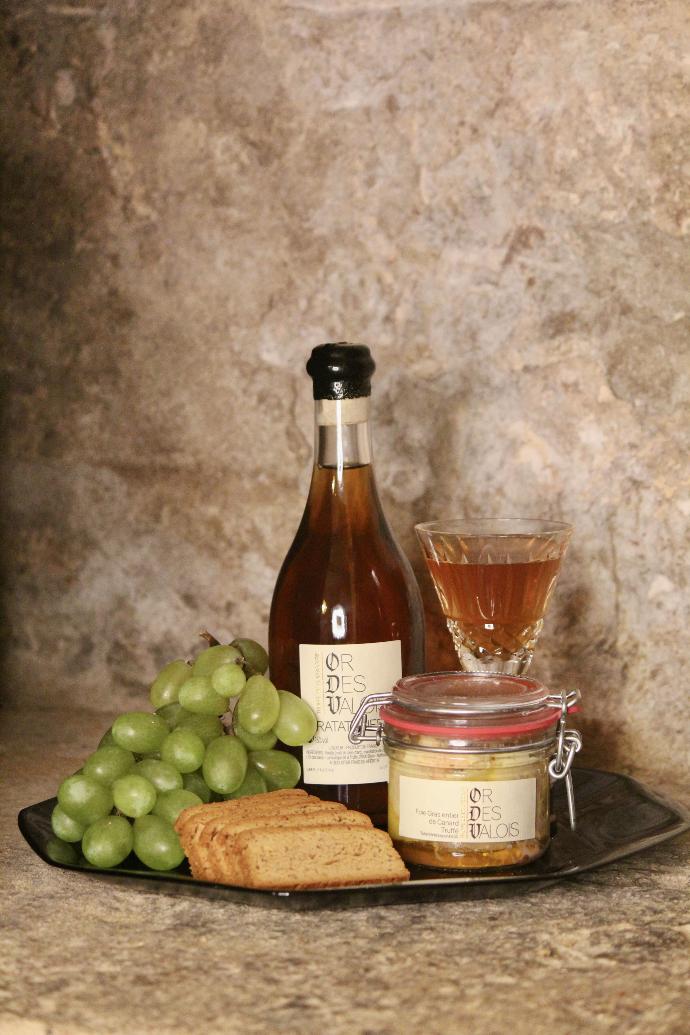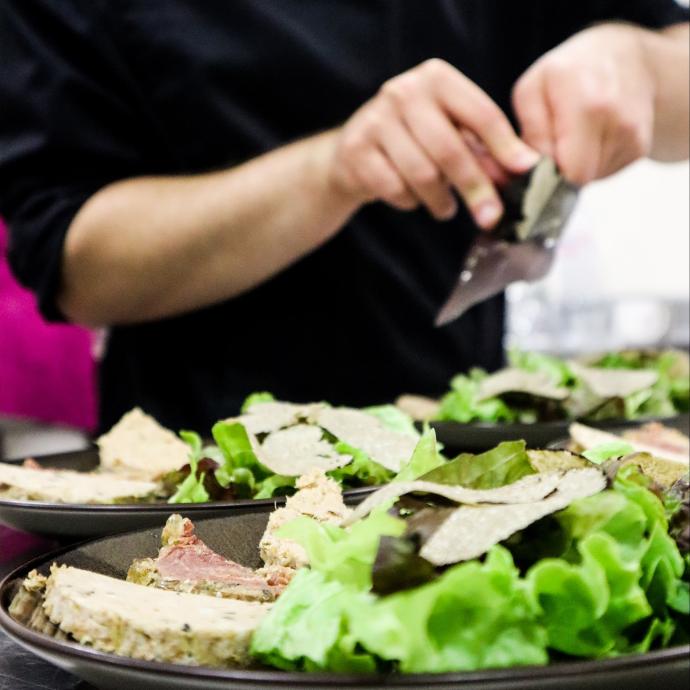 And if I visit l'Or des Valois at la Maison aux Mille Truffes in Marey les Fussey, what will I find?


Truffle Hunting Demonstrations  with our dogs, Elfe and Julio

Your choice between a lunch or tasting "Tout à la Truffe", truffle from the appetizer to dessert (by reservation only)

Fresh Truffles available, for sale according to the season

Regional Burgundy truffle products, French, and Italian truffle products in our on-site boutique